---
Dear investor,
did you know that YEM is one of the most energy-efficient digital currencies in the world because it is not created by computing power (mining) (compare Bitcoin). YEM can be obtained either by purchasing on the stock exchange or through certain activities (proof of activity).

Below are some options that you can use to increase your existing YEM balance on the Pernum Multi Wallet or start collect YEM from scratch.

Some options pay out so-called free YEM (FYEM). These differ from the regular YEM in that they cannot be exchanged for fiat currency (more info). The options for regular YEM are marked with a *.
YOUR EVERYDAY MONEY (YEM) is definitely your best choice to rely on a reliable, stable currency for digital payments in daily shopping. You are not only promoting your own prosperity, you are also part of a global, revolutionary movement at the same time.

Note:  Registering once is sufficient to have access to all projects - and many more besides!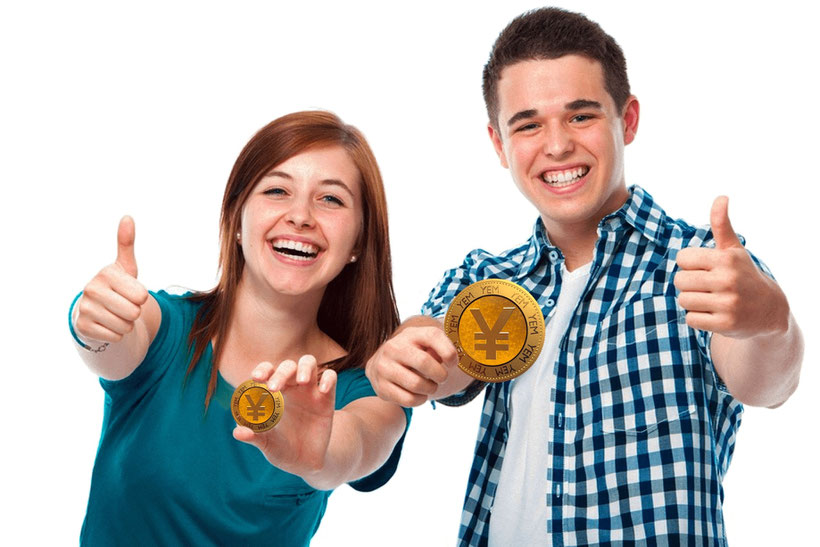 These are your Options
1. Sell new or used items, coupons, etc. Services on YEMBIDS. *


2. Put YEM in the Proof of Stake Pool (POS) on www.yemsupporters.club and participate in all fees within the Yemchain (starting at 1000 YEM). *

3. Use your invitation links (desired-project-page / your-pernum), invite friends and colleagues to the Safezone and receive lifelong commissions and bonuses for every purchase that takes place in connection with these people. Let yourself be rewarded: every time one of your Unicorn Family members (5 generations) wins a prize on www.prizemania.net, www.twnkl.soccer and www.biggesttalent.com, you are part of it. Play and win yourself every day! *


4. Make active use of the Wazzub forum (in compliance with the Unicorn Non-Spam Policy).


5. Be active on www.proorno.com.


6. Share your ideas and projects on www.thinktank.wazzub.com and receive rewards every time one of your ideas is implemented in the Safezone. *


7. Buy more YEM and get 100% CASHBACK.


8. Play www.lottefree.com .


9. Play www.prizemania.net .
10.  Play www.yem.bet .
11. Win prices at the weekly SAFEZONE RADIO SHOW. Info at www.safe.zone Dashboard

12. Sell products and services - set up your free classifieds at SHOPPING COMPASS . *
13. Help business owners get a free advertising entry in the SHOPPING COMPASS and receive valuable commissions and bonuses. More info *
14. Participate in the SHOPPING COMPASS daily prize draw
15. Earn YEM as a SHOPPING COMPASS Marketing Consultant. *
16. Shop at related  stores and get digital cashback (Example).
17. Read international news articles at www.internet24.news.
18. Search the web with 100% privacy and in multiple search engines at the same time at www.safesearch.center
19. Read German news articles at www.nachrichten.center.
20. Read Crpyto- & Blockchain News at www.digitalnews.center.
[New] 22. Read Gossip articles at www.gossip24.news.


[New] 23. Read health articles on www.healthnews.network.


[New] 24. Read lifestyle news on www.lifestyle24.news.
Sequel follows....
---