---
Hello YEM owners,
this is the penultimate notification of this kind. After the start of a first prototype of the SHOPPING COMPASS, there will be more diverse information options in the course of the development of version 2.0, which will keep you informed about new YEM offers.
This includes:
- A telegram channel
- A YouTube channel
- A Faceook page
We will announce the links to these channels on this topic in good time. This special SZL notification service will then be for the SHOPPING COMPASS discontinued. The subscription function for this is already deactivated. So stay tuned until the next message.
Important: The regular SZL newsletter (GUD NOOZ) will of course remain active as normal.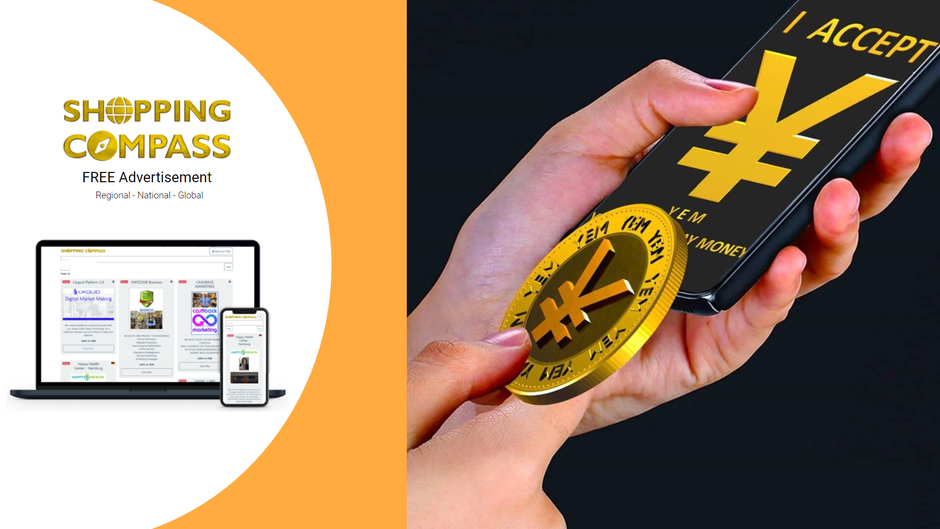 NEW PROVIDERS
As the newest provider in the SHOPPING COMPASS, we are proud to present you the amuno charity foundation and the ADTV Dance School Hoppenburg.
What else can you expect with the new version?
The first public version of the SHOPPING COMPASS will have a new design, improved search and sorting functions. In addition, there will be front end landing pages (homepages) as a start for businesses and customers, which will provide detailed information in video and written form. Businesses can also generate a no-obligation demo preview for their classifieds without having to submit it directly for review and publication.
A special highlight is definitely the free email training that we will offer for advertising businesses as well as for users of the SHOPPING COMPASS. Subscribing is very easy via the new homepages.
And of course everything runs on a new server with improved performance and a simple domain address.
Together we are strong and can achieve great things!
You too can already help to spread this message. The more YEM owners participate, the faster our list grows and you will find more and more acceptance points where you can pay with YEM and save euros and dollars at the same time.
After version 2.0 will be launched this year, there will be an additional program towards the beginning of 2022 with which active SHOPPING COMPASS affiliates can receive very attractive commissions. With version 3.0 the daily payment starts.
Here you can read a few first numbers in this context.
We create our own marketplace, on which a conservative bank is no longer necessary to provide you with liquidity. The value of your YEM increases with every new deal that a business uses for advertising purposes and at the same time earns YEM with it. And with every new price regulation from the YEM FOUNDATION, you need less and less YEM for the same product or service. Is it worth the time to really think hard about it and make new plans?
We will then talk in more detail about the additional liquidity effect at YEMEXCHANGE in one of the above email trainings. But the fact is already now: There will be products and services that are only available against YEM.
By the way, did you know: The SHOPPING COMPASS is a NON-PROFIT project, which was initiated and financed by MEMBERS on a voluntary basis and exclusively serves the common good of all YEM owners. Uploading a YEM deal as a classified ad for a shop or website doesn't cost the business owner a single cent.
Let's activate the "POWER OF WE" ... Now ... Together!
Leave a comment below and ask what you can do to power the SHOPPING COMPASS.
HOT TIP
Create an individual invitation link and generate new members for your Safezone 5-generation family at the same time. In your back office at www.safezone.vision you will find banners, invitation links in all languages and even a customizable tool that you can integrate into your blog or website, for example.
Have fun with SHOPPING COMPASS!
Team
www.safezone-lifestyle.com
P.S .: The digital payment revolution is in full swing. Are you already there? Click on the banner and subscribe to the corresponding email series today ...

---