---

"I'm currently in New York. Where can I go shopping with my YEM?" , or "In which London restaurant can I have dinner with YEM today?", "Who in my region repairs my washing machine for YEM?", "Which campsite in Australia can I pay with YEM?" This or a similar question has probably been asked by every YEM owner.

Here comes the solution: Simply search for the relevant offers in the SHOPPING COMPASS.

Imagine that you have a list on your smartphone or laptop with millions and millions of offers that you can pay for with YEM. A list that shows you exactly the offers you are looking for and hides everything else ... with just a few clicks or entering a keyword (e.g. the city you are in) How awesome would that be? At the same time, you will find special deals that are not available anywhere else for US dollars or euros.

This is exactly what the SHOPPING COMPASS is.

Shops from all over the world upload their offers in the form of a classified ad on SHOPPING COMPASS. After you have been able to see a short preview and description, the SHOPPING COMPASS directs you to the offer page of the retailer or service provider, or shows you the address of the relevant shop, restaurant, café, hotel, etc. You can see there without detours or further search your YEM deal.

You do not have to log in to the SHOPPING COMPASS. No membership is required to see the stores' ads and to use the extensive filter and search functions. The use of SHOPPING COMPASS is also completely free of charge!

In addition, you can even be notified of new deals by email. How cool is hat?!
SHOPPING COMPASS...The Yem owners paradise! Set up the APP now!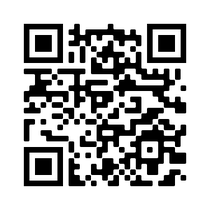 And dont forget to tell your local vendors or favorite onlineshops about SHOPPING COMPASS. They not only collect YEM by uploading a deal out of their sortiment, but they get also endless streams of traffic to their websites and stores just from the free classified they set up. Do you think they want to know about it?

Get your personal invite link within your backoffice and the businesses will join in your 5 generations family.

So, spread the word and let the SHOPPING COMPASS grow!

The fun for everyone will be endless!
Visit the SHOPPING COMPASS on this Site
---