---
Great news for all YEM owners with assets under 10 YEM.

Staking is now possible from 0.1 YEM!

So far, only the "whales" from 10 YEM in the wallet were allowed to place their coins in the Proof Of Stake (POS) protocol and thus participate in the fees of the YEMCHAIN.

This has now changed significantly.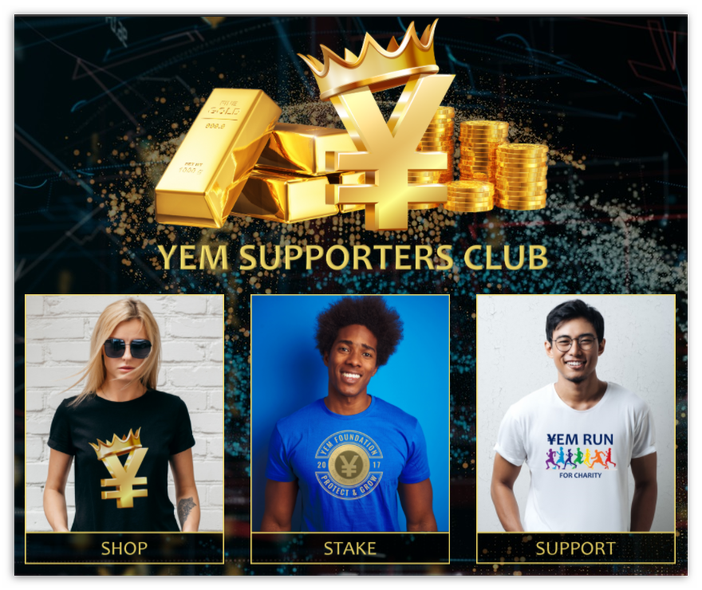 As part of the recent vote (results see below) on the proposed reforms of the YEM Foundation, the first project has already been implemented - the YEM Supporters Club was started and as one of the first features the staking pool was moved from the YEMCHAIN to the club. At the same time, the minimum amount of YEM to be staked was reduced to 0.1.

YEM Foundation Dec 23, 2021 Update & Polls
YEM Foundation Poll Results

Otherwise, everything remains the same in this context, i.e. it is still very easy to use and can be completed in just a few steps (see below).


Why this move?
The background to this positive change is certainly the preparation for one of the next reform measures, after which the YEM value will be linked to a complex algorithm. Two of the stability factors that affect this algorithm are the number of wallets and the amount of coins staked from those wallets. That means the more holders can entrust their coins to the POS, the better. This also explains the change to the "Supporters" Club, because everyone who puts their YEM firmly on supports the stability of the YEM.
The rules are very simple
There are 4 terms. The longer you stake your YEM in one of the 4 pools, the higher the return.

1 month = 0.05%
3 months = 0.3%
6 months 0.9%
12 months = 3%

Different amounts can be placed in all 4 pools at the same time. The runtime starts immediately. An unlimited number of deposits is possible. Minimum: 0.1 YEM

Important: The coins are locked for the duration of the respective term and cannot be used for anything else. After the expiry of the respective term, the automatic transfer back to the Pernum Wallet including return takes place.
This is how YEM staking works
After you are logged in, you have your YEM ready to "have children" in just 4 simple steps.

1. Select STAKE in the main menu
2. Enter the amount of YEM to be staked
3. Select term
4. Click Confirm

Finished!

In a corresponding table on the same page you can easily keep the exact overview.
Happy Earnings!
---