---
You will have probably noticed the delays in some things related to LIKQUID and DRAGON GLOBAL FINANCE in the past few weeks. To understand this, you need some background information, which we are happy to provide you with today in order to strengthen your patience, your understanding and, above all, your enthusiasm for the future.
By: Dirk Herfurth
Estimated reading time: 2 Min.

It's easy:

Dragon Global Finance became a third partner of Unicorn Network, initially only with the purpose of managing the bridge coin (LIQ). In addition, Unicorn was able to expand the original YEM wallet into a multifunctional wallet with the help of DG. A great development that nobody expected at the time.

Then Dragon Global developed some great investment products based on the YEM economy (including power staking), but did not expect 2 things:

1. The enormous influx of new customers from the Unicorn Network and the 1.2 million YEM owners. Dragon Global has simply underestimated the loyalty of Unicorn members.

2. The militarily encrypted security gates and the unique construction of the YEMCHAIN.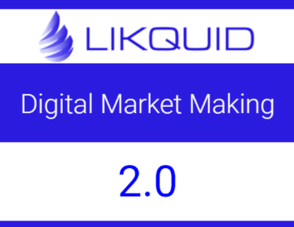 This knowledge has led to the fact that some essential interfaces of Dragon Global are completely rebuilt so that bookings and transactions can be automated smoothly worldwide. Unfortunately, however, all existing orders have to be processed manually beforehand, which takes a lot of time. In addition, many new employees have been hired who need a certain period of training.

All in all, this is a very good development when you consider the great goal Dragon Global has set for itself with LIKQUID, namely to become the world's largest market maker.


Quality Assurance
DG recently started organizing additional quality assurance webinars that address specific challenges and reflect the current status of developments.
Watch the recording here:
---