---
Actually, it should "only" be a solution that leaves YEMCHAIN and vice versa, to be able to enter YEMCHAIN with the values of other blockchains (e.g. Bitcoin, Ethereum etc.). Research and development took place under the project name "Bridgecoin", but once again the fact was confirmed how unsafe it would be to cooperate with a conventionally listed coin - especially in terms of value stability. So why not create a new coin right away that can do the balancing act !?

In the end, a simple idea became a gigantic solution. Take a crypto coin, list it on a conventional blockchain and convert it into a YEMCHAIN-compatible token ...

From: Dirk Herfurth
Reading time: approx. 4 minutes
---
The magic word: Dual Listing
With the dual listing technique, it goes in both directions and it no longer stands in the way of wealth creation. LIQ stands for entry into the YEM world, while LIQY enables the way in the other direction.

---
Characteristics and goals of the LIQ and the Likquid platform
LIKQUID is aiming to be the world's largest market maker and activist fund
A strong asset base for the Likquid Coin (LIQ) enables YEM Holders to generate returns
The LQI creates liquidity for all assets secured by LIQY
Further key data:


100,000,000 coins in circulation
Ethereum Blockchain (ERC-20) based
Will be listed on a European stock exchange around week 9 2021
The aim is to list LIQ on Coinmarketcap in the 2nd and 3rd quarter of 2021
Is marketed to third parties, whereby liquidity is further generated as yield coin
---
Earn money
LIKQUID is connected to the Safezone Affilate Program WSS (WeShareSuccess). That means commissions and bonuses on 5 levels. You can find out more about WSS here >>>

Additional features:


Increase in the value of your personal participation
Increase in the value of your YEM and LIQY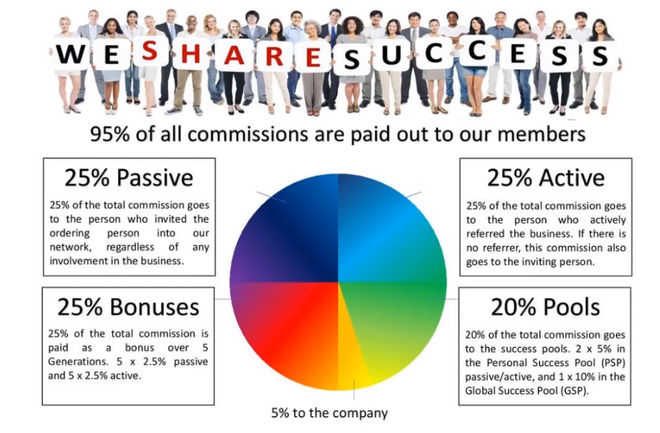 Special possibilities:


20% additional value for deposits into the LAM program (staking). In practice, this means that you can buy BTC for only 80% of the price!
$ 45,000 downside guarantee on BTC deposits. Let people know that after 12 months you get a downward guarantee - for free!
 
These are sales tools!
---
---